Return to Previous Page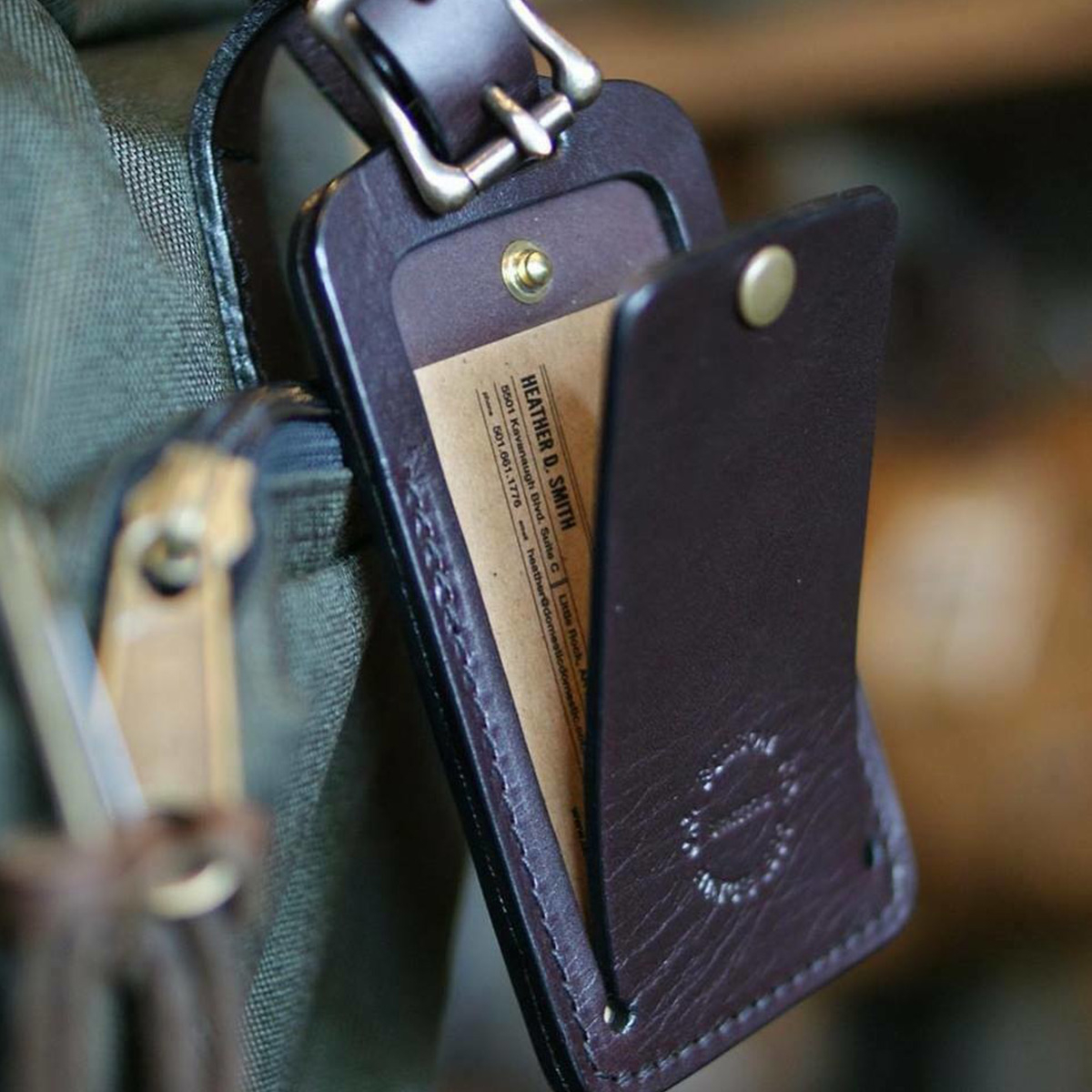 FILSON LUGGAGE TAG 20018729 BROWN, a legacy of durability.
Filson has been producing quality leather goods since the late 1800s, which is why you can't go wrong with this Luggage Tag, which is made out of saddle-grade Bridle Leather. The tag secures to your luggage handle with a brass buckle, and your contact information is kept secure with a brass snap closure.
This double-layered Bridle Leather Luggage Tag makes your bag or suitcase stand out from the rest and may be the last luggage tag you need to buy.
Probably the world's heaviest luggage tag, it's also handsome and embossed to match all Filson luggage. Two full layers of bridle leather with a clear plastic window under the snap flap.
Fits all Filson bags. A great gift.
MADE IN USA, "Might as Well Have the Best".
Filson makes bags and clothes since 1897. They know exactly what they do at Filson. Filson transformes indestructible canvas and bridle leather to firm and solid accessories, built for the wilderness, perfect in any weather.
Brand
Filson
Color
Brown
Dimensions (WxHxD)
11,5x7x0,5 cm
Material
Bridle Leather
Features
>Made with saddle-grade Bridle Leather from North American hides, tanned in the USA
>Has corrosion-resistant brass fittings and hardware
>Strap is adjustable and includes shoulder pad
>Contact information is kept secure
>Embossed Filson logo
Theme
Luggage Tag for Filson Bags
Guarantee
Limited Lifetime warranty against material and workmanship defect
Brand details
FILSON the AMERICAN EXPERIENCE | BUILT TO LAST. Established in 1897, Filson is the leading outfitter and manufacturer of unfailing goods for outdoor enthusiasts. Built upon a reputation for reliability, Filson is a favorite among anglers and hunters, engineers and explorers, mariners and miners, and anyone who refuses to stay indoors. FILSON | RUGGED QUALITY FOR OVER 100 YEARS Headquartered in Seattle, Washington, and renowned for making products in the USA from fabrics such as heavyweight 22-oz. cotton oil finish Rugged Twill, Tin Cloth and warm Mackinaw Wool, this company stands for the highest quality and most durable apparel and accessories available.
Made in
United States