Return to Previous Page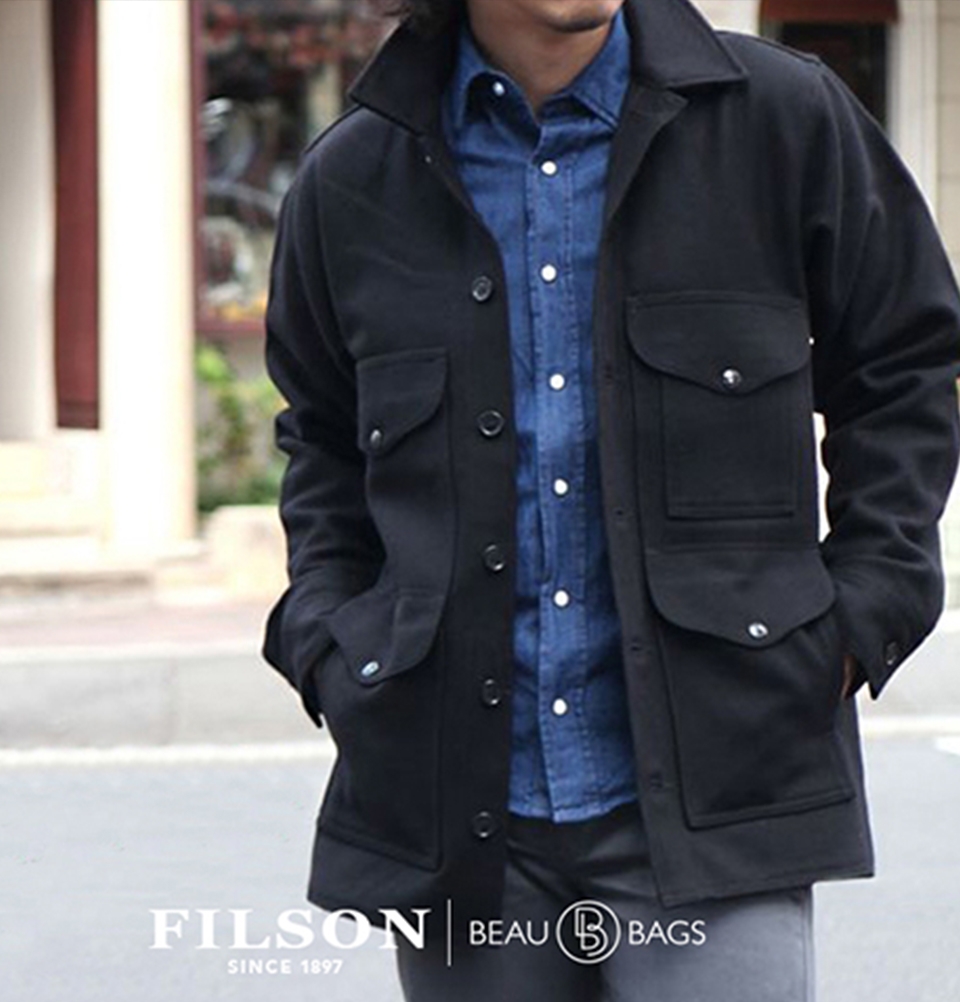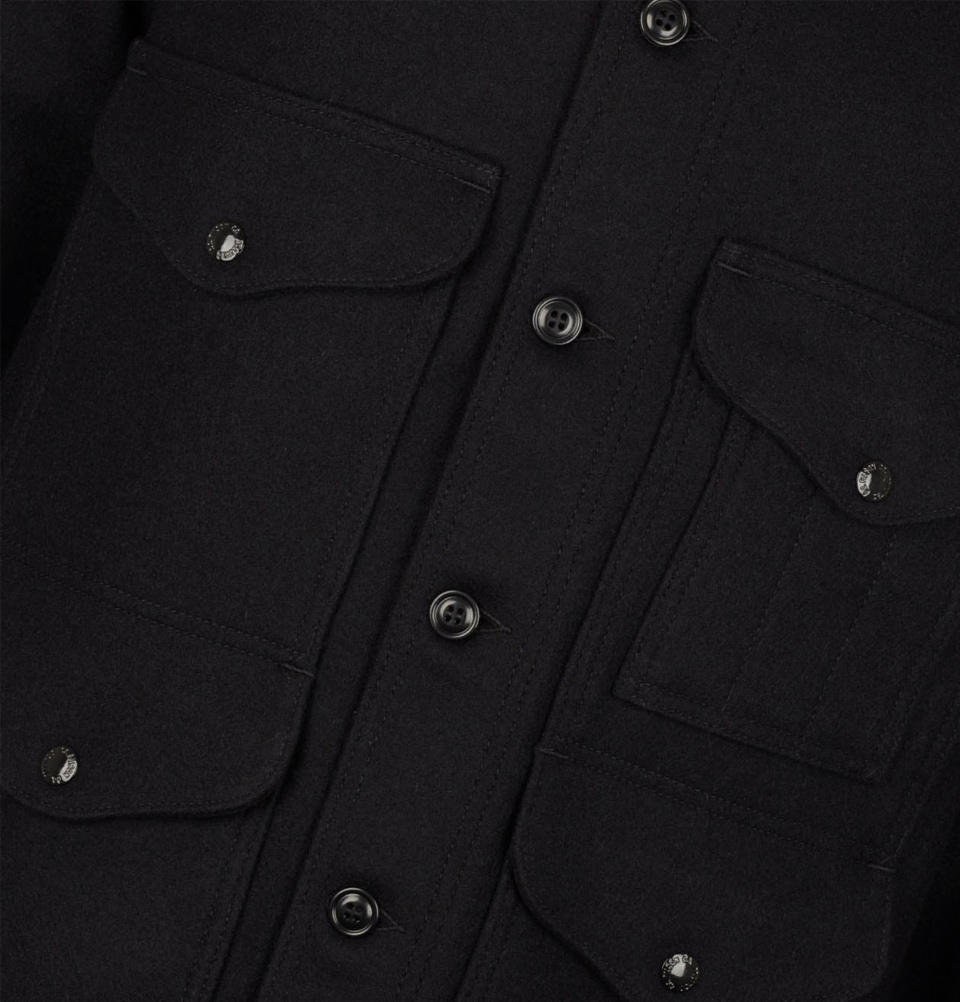 FILSON MACKINAW CRUISER JACKET DARK NAVY, to keep you warm even when it's soaked with rain or snow.
Filson's iconic Mackinaw Cruiser, patented in 1914 and still in high demand today, is made of 100% virgin wool for comfort, natural rain repellency and insulating warmth in any weather conditions. It has adjustable cuffs to keep body warmth in and military-grade melamine buttons for added durability. Best of all, it has nine pockets for storing tools, accessories and gear of all sorts.
This classic jacket is a true tool for every outdoorsman.
If you want to stay warm this winter without looking like the Stay Puft Marshmallow Man, you can stay in or layer on a Mackinaw Cruiser from Filson. Originally designed to protect timber cruisers during long days in the outdoors, the Machinaw offers serious warmth, comfort and protection against wind, rain, snow and cold with durable, heavy and extra thick Machinaw Wool. And with storage like four front utility pockets, a three-slot pocket, two hand warmer pockets, an open inner pocket and a full-width map pocket in back.
Filson Fit: Some people choose to wear Filson clothing slimmer, more fashionable, others prefer a wider fit for easy movement, for example during physical work. If you order your own size then the fit is generous. If you prefer a slimmer silhouette, order one size smaller. For men who normally fall between two sizes, it is advisable to order a smaller size.
On our special FILSON FIT GUIDE page, you will find all sizes: chest, waist, hip, neck and sleeve length.
Filson Mackinaw Cruiser Jacket, order at BeauBags, Authorized International Filson Dealer and your Filson specialist in Europe.
Personal & expert advice | Europe's largest collection | Immediately available | Free delivery & return | 30-day return policy.
Filson Mackinaw Cruiser Jacket is one of the many items of Filson in our large and carefully selected collection. Please check out the complete apparel collection of Filson in our online shop.
FILSON HERITAGE OF QUALITY, guaranteed excellence in outdoor clothing and bags
Filson makes bags and clothes since 1897. They know exactly what they do at Filson. Filson transforms exceptionally warm 100% virgin Mackinaw Wool to a comfortable warm jacket, perfect to protect your body in any weather.
Brand
Filson
Color
Navy
Size guide
XS: 34-36 / cest: 85-92 cm
S: 37-39 / cest: 92-100 cm
M: 40-42 / cest: 100-110 cm
L: 43-45 / cest: 110-115 cm
XL: 46-48 / cest: 115-125 cm
XXL: 49-51 / cest: 125-130 cm
XXXL: 52-54 / cest: 130-135 cm
Material
24-oz. 100% virgin Mackinaw Wool
Features
>Button-front closure
>4 flap pockets, 1 slotted patch pocket, 2 handwarmer pockets, 1 dual-entry rear map pocket, 1 interior utility pocket
>Button-adjustable cuffs
>Made with 100% virgin wool
>Classic Cruiser multi-pocket design
>Naturally water-repellent fabric is breathable and pliable
Guarantee
Limited Lifetime warranty against material and workmanship defect
Product care
Dry clean
Made in
United States