Return to Previous Page
FILSON RANGER ANORAK DARK NAVY
A weather-resistant pullover made from waxed cotton with a dry-hand feel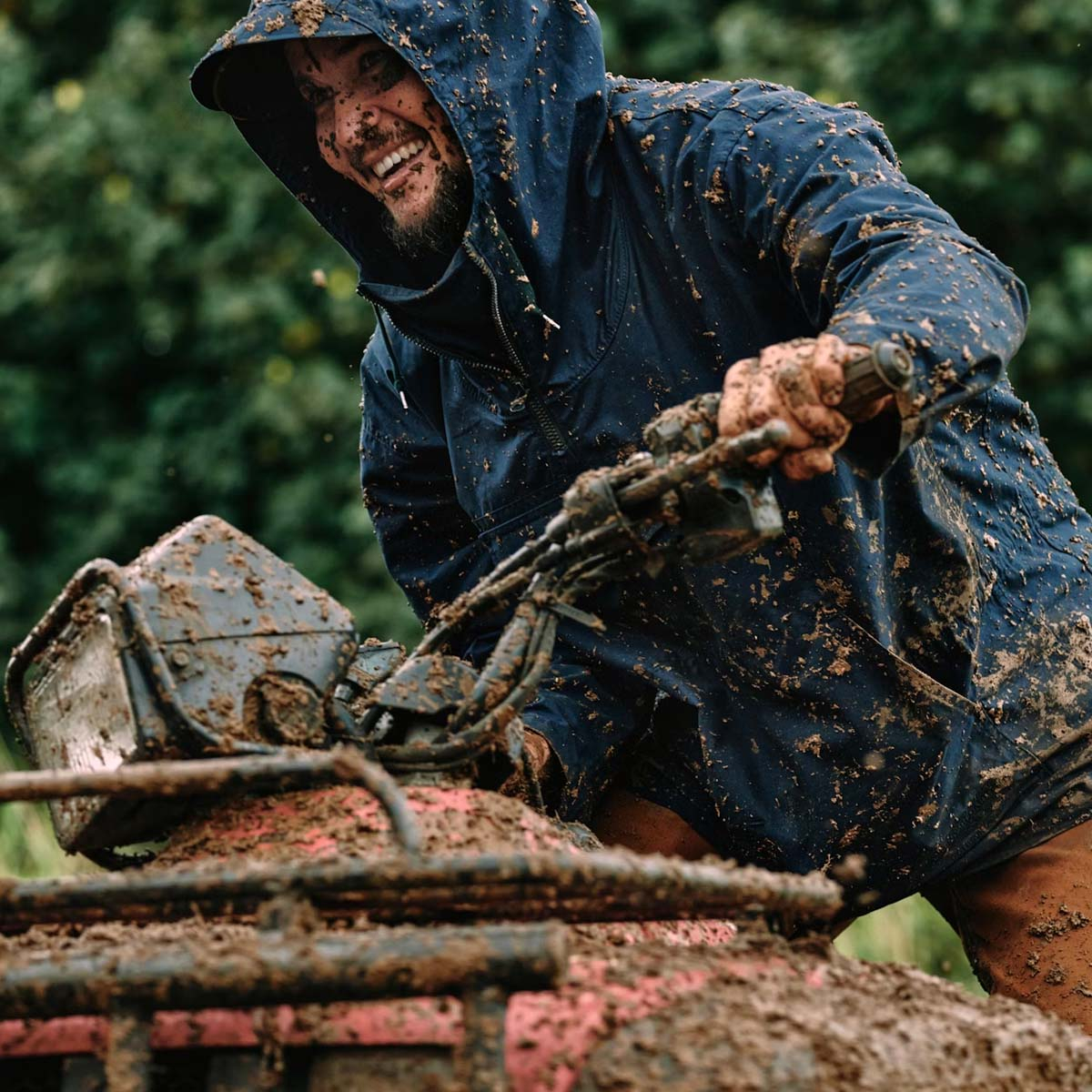 Filson Ranger Anorak Dark Navy combines the design of vintage Arctic gear with the weather resistance of waxed cotton for reliable protection from rain, snow and mud.
This water-repellant shell is modelled after the smocks worn by early mountaineers and WWII-era troops serving in arctic units. The pullover design was dictated by the demand for rugged simplicity in the harshest conditions, while improving packability.
FEATURES
The quarter-length front zipper is backed by a gusset so it maintains protection when unzipped, while allowing ventilation. The drawcord-adjustable hood is large enough to provide coverage for the sides of your face. For absolute dependability, the adjusting drawcords at the waist and hem simply tie off, eliminating the need for hardware. The waist ties are tucked inside the kangaroo hand pocket to prevent snagging. A snap-flap chest pocket keeps smaller essentials close at hand and secure. Double-layer back for durability and added protection. Snap-adjustable cuffs.
6-OZ. DRY-WAXED 100% COTTON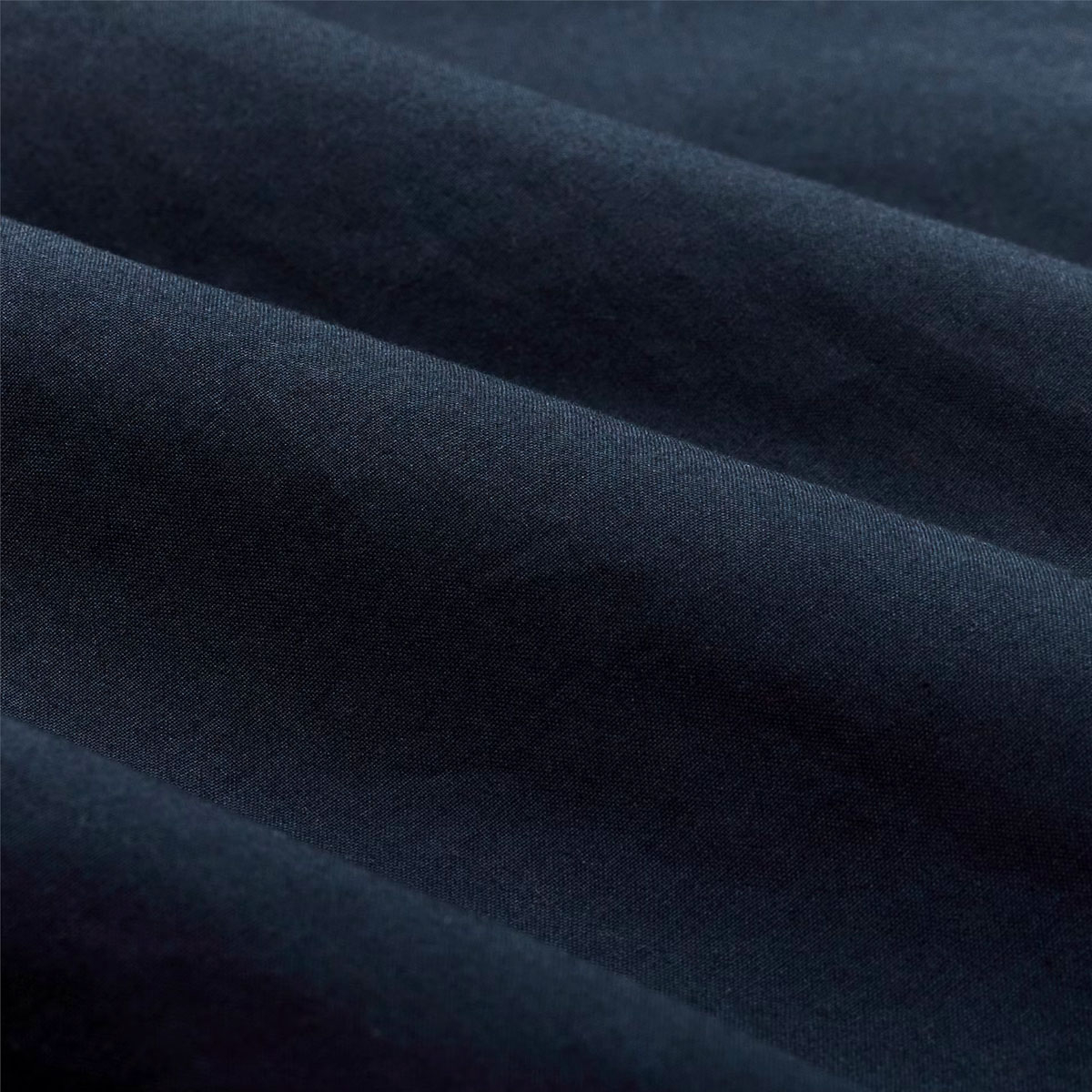 Dry wax fabric is perfect for lighter garments: multi-purpose, durable, water-repellent. But how does this fabric differ from Oil-finish?
In essence, 'dry wax cotton' and 'oil-finish cotton' are types of fabric that have undergone treatment to enhance water resistance. The concept of oil-finish fabric gained popularity among English fishermen, who treated their work jackets with linseed oil. Over time, various other substances such as petroleum jelly, beeswax, and paraffin were also employed to improve water resistance in fabrics.
In the case of oil-finish fabric, the wax component includes oil, which imparts a slightly greasy feel to the fabric. The oil saturates the fabric, resulting in a darker color, and spreads easily over the fabric when used, creating characteristic lighter stripes or a distinctive "used look" along folds. The presence of oil also adds weight to the fabric compared to other types of 'dry' wax treatments.
On the other hand, has been treated with mainly paraffin and feels anything but greasy. This cotton fabric is significantly lighter, feels much softer, and retains its breathability, which is crucial for a garment. The characteristic "used look" commonly associated with oil-finish fabric is absent in dry wax-treated fabric. The color remains uniform even when folded, and the paraffin treatment provides a certain level of stiffness to the fabric.
FILSON RANGER ANORAK FIT: Fit intent is relaxed with room for medium to heavy layers underneath.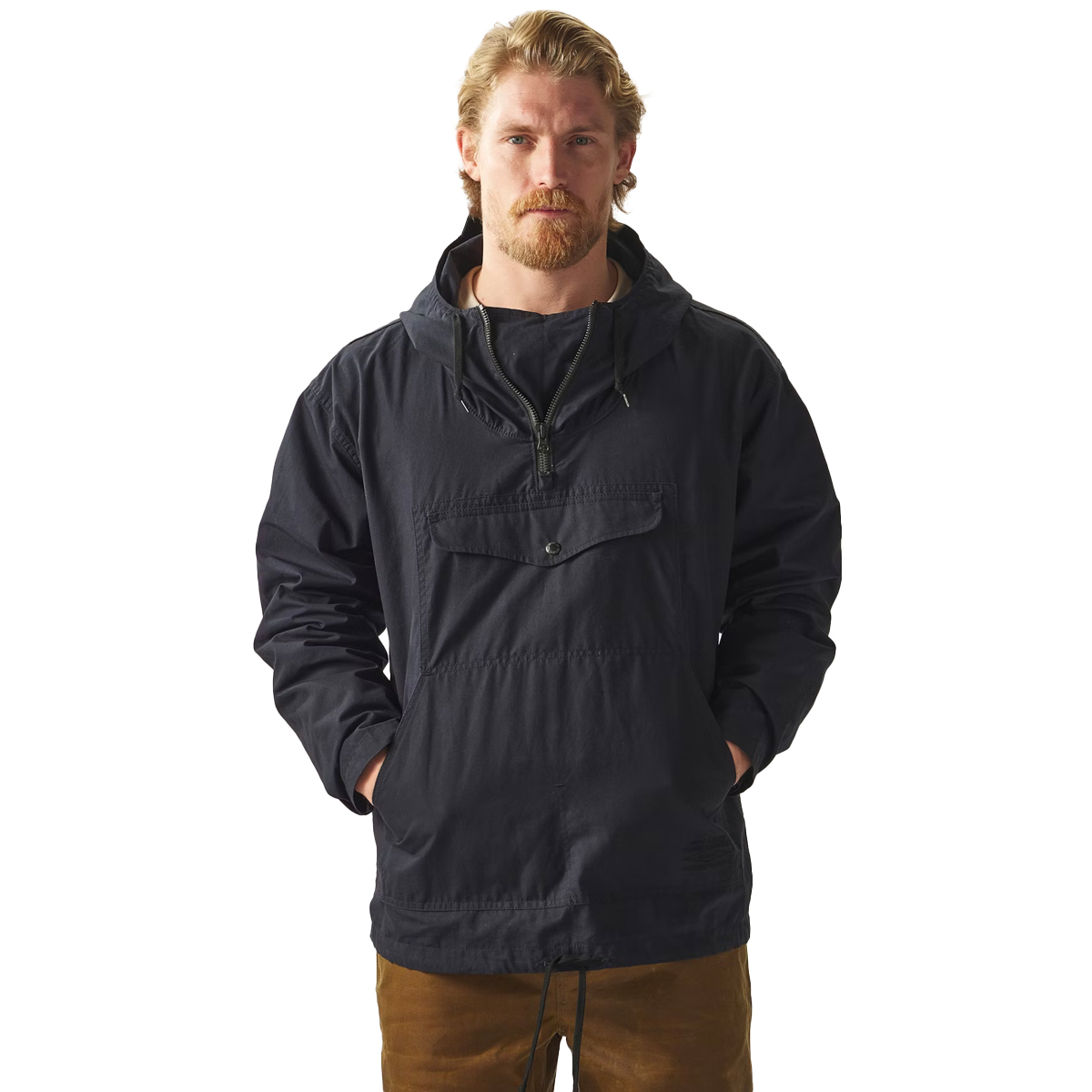 Filson Fit General: All Filson sizes are US sizes which can be larger for a European stature, so we recommend sizing down. Some people choose to wear Filson clothing slimmer, more fashionable, others prefer a wider fit for easy movement, for example during physical work. If you order your own size then the fit is generous. If you prefer a slimmer silhouette, order one or two sizes smaller.
On our special FILSON FIT GUIDE page, you will find all sizes: chest width, waist width, hip with, neck width and sleeve length.
FILSON GUARANTEE
Filson guarantees every item made by Filson. No more, no less. Filson believes in their products and stand by the materials, quality, and workmanship for the lifetime of the product. The product lifetime specifically refers to the time at which, through normal use, the product can no longer function in its intended purpose. Filson Guarantee covers: * Failure of materials * Failure of workmanship and craftsmanship * Manufacturer defects * Every item for the lifetime of the product. The life of the product, the normal wear and tear refers specifically to the time when the product can no longer function in its intended purpose due to normal use. The warranty does not cover damage caused by neglect, improper maintenance, accidents or normal wear and tear.
The Filson Ranger Anorak Dark Navy, order at BeauBags, Authorized International Filson Dealer and your Filson specialist in Europe. Personal & expert advice | Europe's largest collection | Immediately available | Free delivery & return | 60-day return policy.
The Ranger Anorak is one of the many items of Filson in our large and carefully selected collection. Please check out the complete apparel collection of Filson in our online shop.
FILSON HERITAGE OF QUALITY, guaranteed excellence in outdoor clothing and bags
Brand
Filson
Filson Product code
20248770
Color
Dark Navy
Size guide
Small: 37-39 / chest: 93-100 cm
Medium: 40-42 / chest: 100-110
Large: 43-45 / chest: 110-115
Extra Large: 46-48 / chest: 115-126
Material
6-oz. dry-waxed 100% cotton
Features
>Made with water-resistant waxed cotton
>Quarter-length front zipper with gusset backing
>Snap-adjustable cuffs
>Drawcord-adjustable hood, hem and waist
>Kangaroo front hand pocket
>Snap-flap chest pocket
Guarantee
Limited Lifetime warranty against material and workmanship defect
Product care
Brush or wipe clean with a damp rag. Do not wash, bleach, or dry clean. Do not iron or tumble dry. Allow to dry thoroughly before storage.
Made in