Return to Previous Page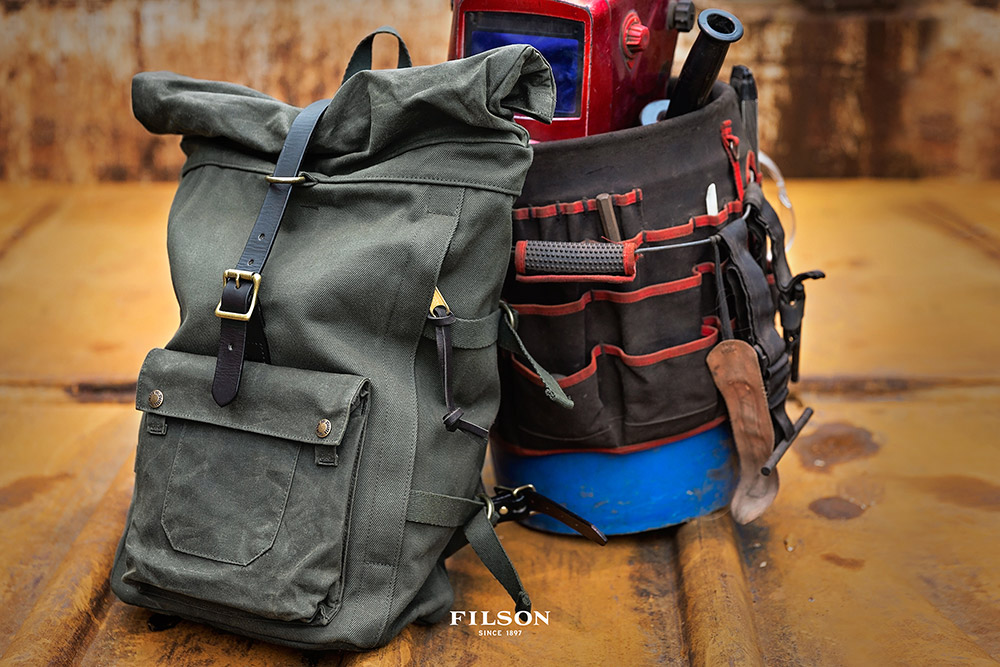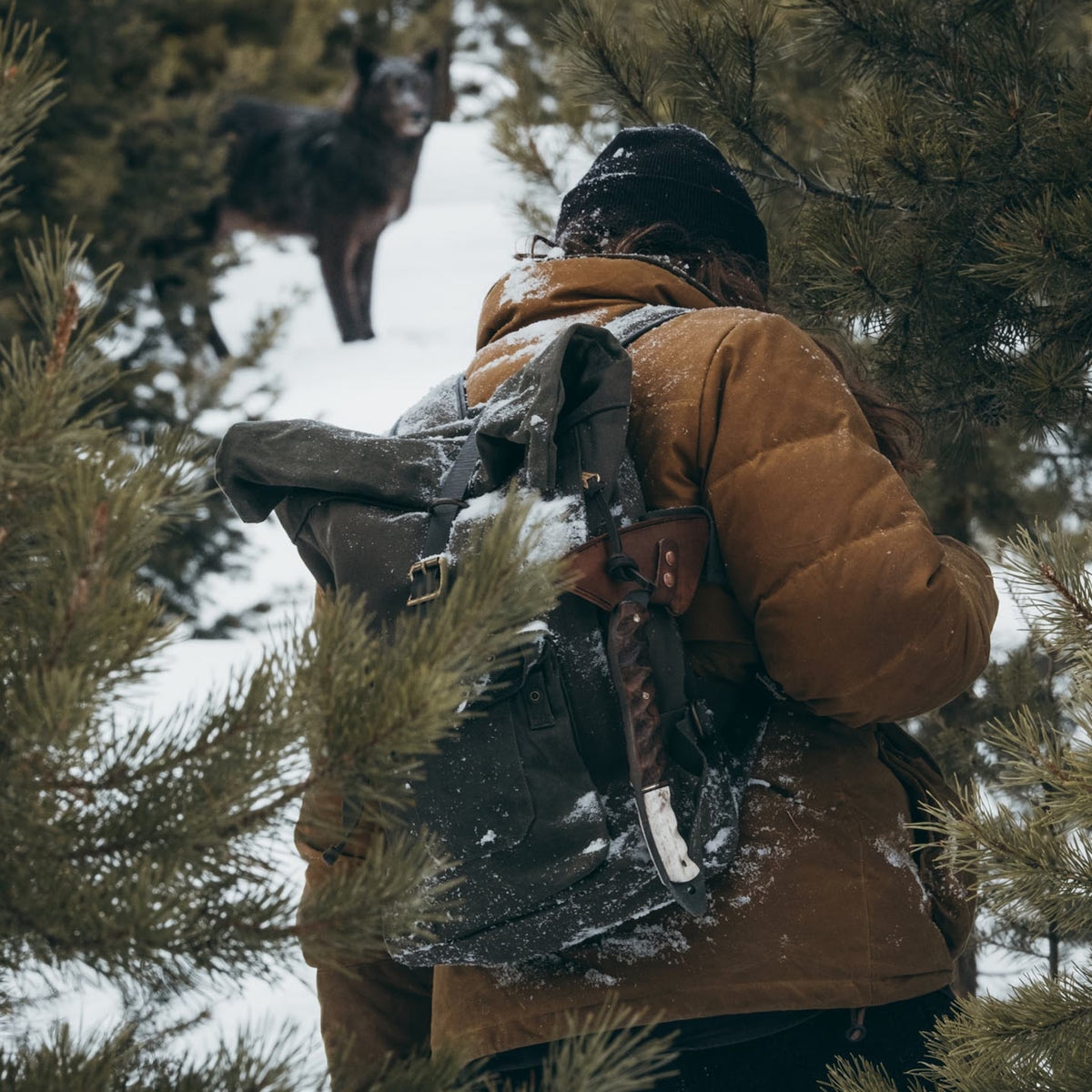 FILSON ROLL-TOP BACKPACK OTTER GREEN, a roomy, built to last backpack with roll down top closure.
This Filson Roll-Top Backpack Otter Green 1070388 has a snap-closure top that rolls down to keep out dust and debris. Adjustable straps cinch down the sides, so it's as large as it needs to be to fit your gear. A convenient side-access zipper allows you to get at your goods more quickly, when needed. The no-spill front pocket has a fold over flap to secure smaller items even when the pocket is open.
Made with saddle-grade Bridle Leather, it has a padded back and padded shoulder straps for all-day comfort when wearing. The interior is fully lined with soft cotton, and features a padded interior laptop compartment. Best of all, it's built to last a lifetime, with Filsons Rugged Twill and water-repellent Tin Cloth.
MADE IN USA, legendary and indestructible.
The Filson Roll-Top Backpack is made of Filsons nearly indestructible 22-oz. Rugged Twill in combination with the legendary super strong, light weight, and oil impregnated 15-oz. Tin Cloth canvas.
Travel in style with this Filson Roll-Top Backpack!
Brand
Filson
UPC/Product code
706030388520
Color
Otter Green
Dimensions (WxHxD)
26x51x17 cm.
Material
100% cotton Rugged Twill + 15-oz. oil finish Tin Cloth + 6-oz. cotton lining + Bridle Leather
Features
>Roll-top snap and buckle closure
>1 no-spill snap pocket, 1 zipper pocket, 1 patch pocket, 2 interior utility pockets, interior laptop sleeve
>Easy-access side zipper to main compartment
>Padded back, shoulder straps and interior laptop compartment
>Adjustable straps cinch down the sides so it can be as full or empty as you need
>No-spill fold over flap pocket on front secures small items
>Made with saddle-grade Bridle Leather sourced from North America and tanned in the USA
>Fully lined with soft cotton to protect gear

To use as
Rucksack, Backpack, Daypack, Laptop Rucksack
Theme
Travel, Field
Guarantee
Limited Lifetime warranty against material and workmanship defect
Brand details
FILSON the AMERICAN EXPERIENCE | BUILT TO LAST.
Established in 1897, Filson is the leading outfitter and manufacturer of unfailing goods for outdoor enthusiasts. Built upon a reputation for reliability, Filson is a favorite among anglers and hunters, engineers and explorers, mariners and miners, and anyone who refuses to stay indoors.
FILSON | RUGGED QUALITY FOR OVER 100 YEARS
Headquartered in Seattle, Washington, and renowned for making products in the USA from fabrics such as heavyweight 22-oz. cotton oil finish Rugged Twill, Tin Cloth, and warm Mackinaw Wool, this company stands for the highest quality and most durable apparel and accessories available.
Made in
United States