Return to Previous Page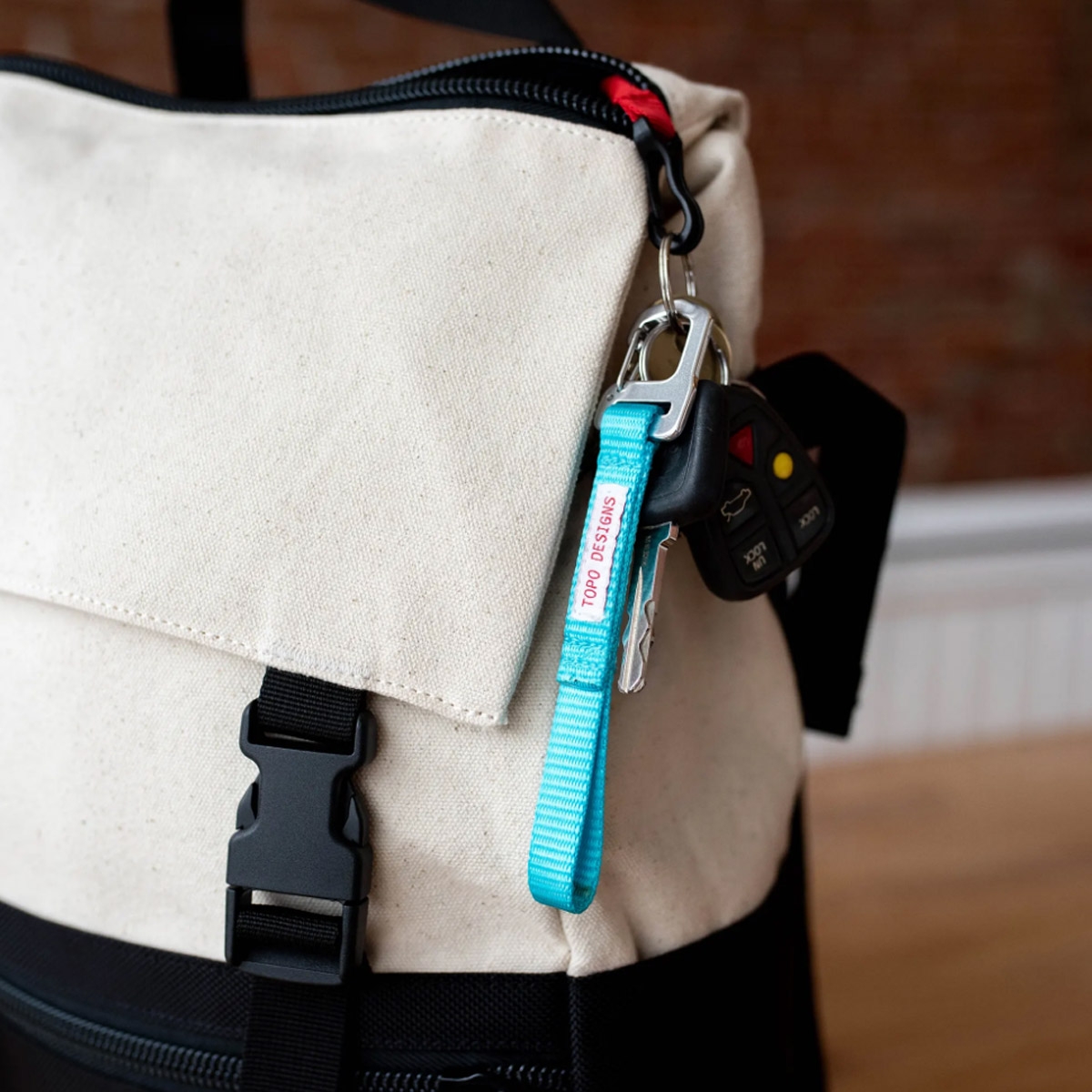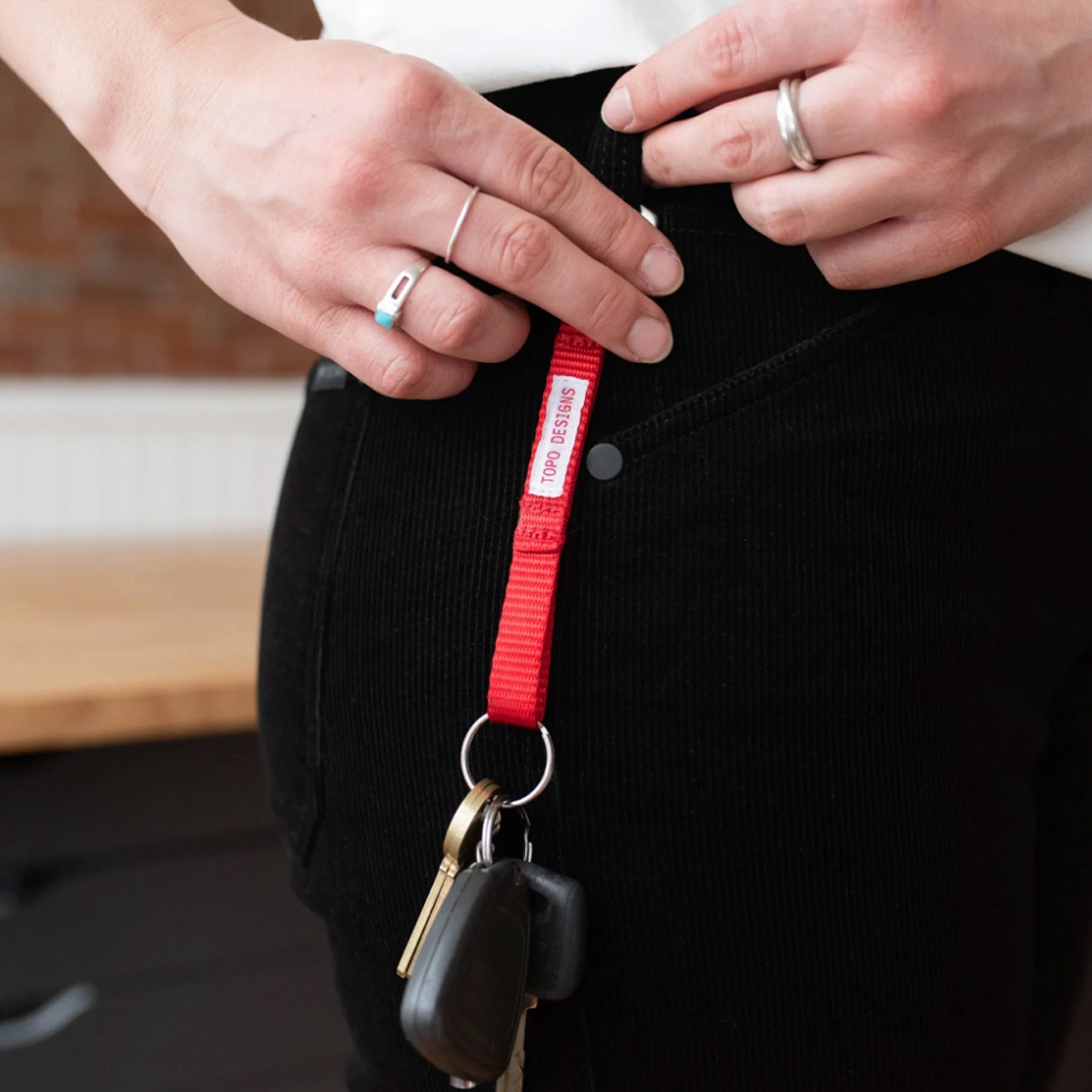 TOPO DESIGNS KEY CLIP TURQUOISE, lightweight aluminum carabiner-style clip.
Small but mighty. Topo Designs Key Clip is the hero your often-lost keys deserve. Topo Designs built this cool keychain from half inch heavy-duty nylon webbing and anchored with a lightweight carabiner-style clip.
LOSING YOUR KEYS IS SO LAST YEAR.
Keep them handy (and add a pop of color) with a Key Clip. This sturdy nylon webbing accessory is easily found at the bottom of a bag or clipped to a strap for convenience.
All Topo Designs Key Clips are handmade in Colorado, USA.
Topo Designs bags, packs and accessories , order at BeauBags, Authorized International Topo Designs Dealer and your Topo Designs specialist.
Personal & expert advice | Europe's largest Topo Designs collection | Free delivery & return | Order before 10PM, we ship the same day | 30-day return policy.
Topo Designs Key Clips are one of the many great accessories of Topo Designs in our large and carefully selected collection.
Please check out the complete collection of Topo Designs in our online shop.
TOPO DESIGNS - Made For Anywhere On Your Map.
Brand
Topo Designs
Color
Turquoise
Dimensions (WxHxD)
14,6 cm Long
Volume
2.5 L
Material
Lightweight aluminum carabiner-style clip, heavy-duty nylon webbing
Features
Lightweight aluminum carabiner-style clip
Heavy-duty nylon webbing loop
5.75" long

Guarantee
MAP Guarantee™. Topo Designs offers a reasonable lifetime warranty against defects in materials and workmanship. Topo Designs warranty does not cover any damage caused by neglect, improper care, accident, or normal wear and tear.
Brand details
Made For Anywhere On Your Map.


Growing up in the mountains of the West, Topo Designs has been using gear from their earliest memories. They are fishers, hunters, ski instructors, hikers, climbers, bikers, travelers, and throught it all they have searched for gear that really works - as well as satisfies with the standard fare, Topo Designs sought out ski gear from France, Bags from Japan, all the while honing their tastes and growing a seed of desire to create something theirselves.

At Topo Designs, they're rooted in mountain culture and outdoor living, but love exploring cities and world travel. They look to proven classics for inspiration, yet take advantage of innovative technologies to ensure a timeless look with modern functionality. Topo Designs is uncomplicated and utilitarian, but with a sense of design and style through simplicity. Their goal is to not have to choose a single path—they want to live on both sides of the fence, where life is always greener.

Made in
United States