Return to Previous Page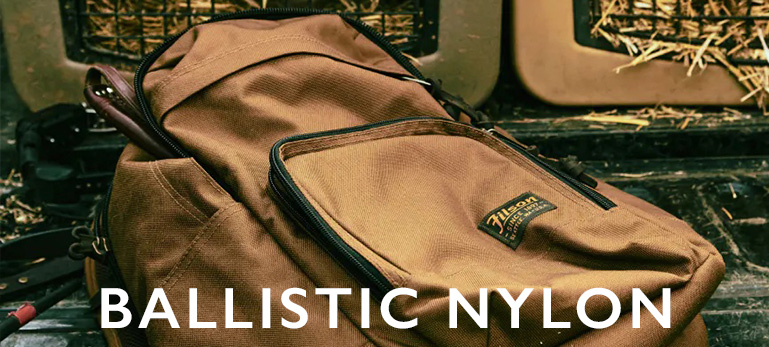 FILSON BALLISTIC NYLON, light-weight & durable.
Ballistic Nylon bags from Filson are made with tear-resistant woven nylon and outfitted with Filson signature materials like Bridle Leather. These lightweight, abrasion-resistant bags are strong enough to go everywhere and light enough to carry all day.
These Ballistic Nylon Filson bags are very well made, are perfectly constructed, has all the functionalities that you need and they have just the right size. You can't go wrong with this bags.
In short, the Ballistic Nylon Collection from Filson are perfect, indestructible bags made to serve you for a lifelong with great pleasure.