Return to Previous Page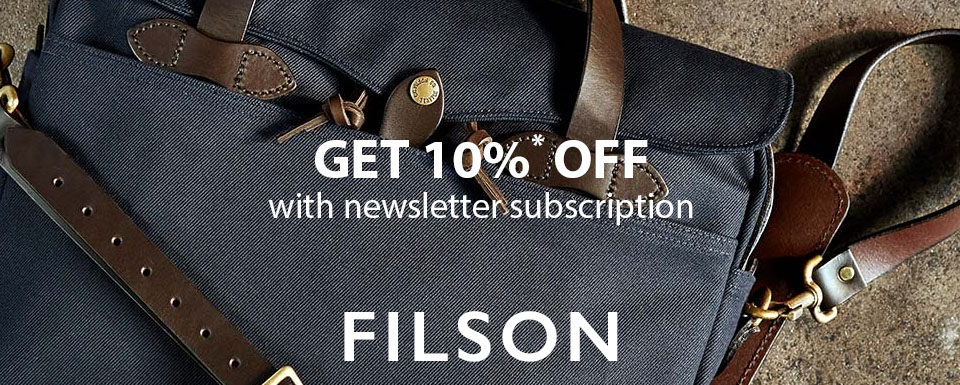 FILSON BAGS, RUCKSACKS & CLOTHING shop now at BeauBags, your Filson Specialist
Rugged quality for over 100 years.
In 1897, C.C. Filson opened Filson's Pioneer Alaska Clothing and Blanket Manufacturers, specializing in goods to outfit the stampeders of the Klondike Gold Rush. It was for inclement weather conditions that C.C. Filson designed his goods. The Gold Rush faded into history, but Filson kept listening to his customers, and outdoorsmen kept coming to Filson for rugged clothes. By the 1960s, Filson's reputation as the premier outfitter for outdoorsmen had spread around the globe. Over 100 years later, Filson's comfortable and durable goods are still in style.
BeauBags is an authorized international Filson Dealer. All Filson products are in stock and ordered on workdays before 10:00 pm we will ship the same day. Delivery and return shipments are always free of charge and you can always exchange or get your money back.