Return to Previous Page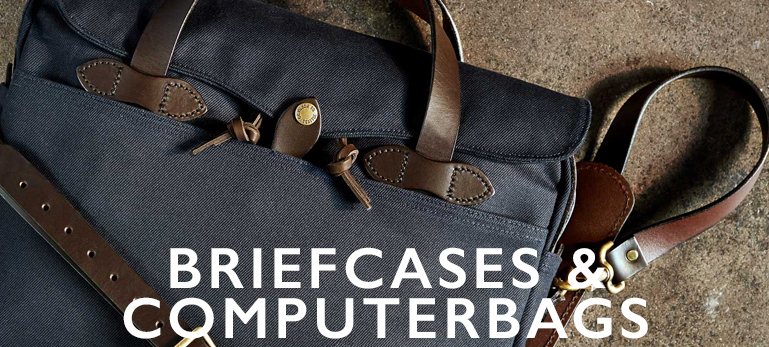 FILSON ORIGINAL BRIEFCASES & FILSON COMPUTER BAGS, the bestselling bags by Filson.
The top of the top, the Filson Briefcases and Computer Bags are by far the most popular and best selling bags by Filson here on BeauBags.com. And it's easy to see why.
These Filson bags are very well made, are perfectly constructed, has all the functionalities that you need and they have just the right size. You can't go wrong with this bags.
The 11070256 and 11070258 are made of 22 ounce 100% cotton twill canvas, which is stronger than you'll ever need. This, together with the full grain, vegetable tanned bridle leather makes this bags very strong and solid to the touch. When you know that the leather handles and the leather pieces with which the accessories are stuck to the bags are all extra thick and extra stitched then you feel that this is made to last.
In short, the Filson Original Briefcase and Filson Padded Computer Bags are perfect, indestructible bags made to serve you for a lifelong with great pleasure that suits any occasion, both as a casual, suit, outdoor or in the Office.