Return to Previous Page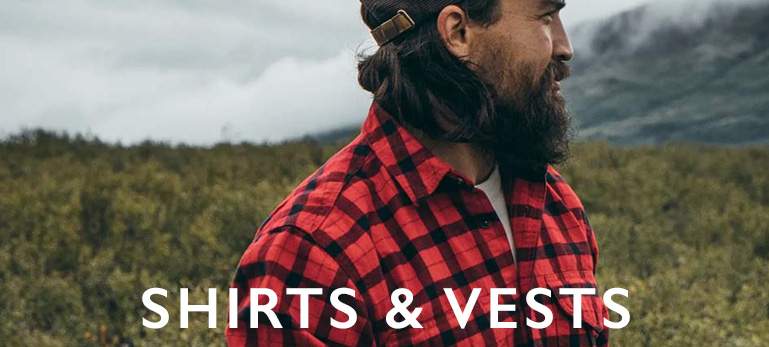 FILSON SHIRTS, SWEATERS & VESTS, the most beautiful Filson vest, sweaters and shirts can be found here at BeauBags.
FILSON the AMERICAN EXPERIENCE | BUILT TO LAST
Established in 1897, Filson is the leading outfitter and manufacturer of unfailing goods for outdoor enthusiasts. Built upon a reputation for reliability, Filson is a favorite among anglers and hunters, engineers and explorers, mariners and miners, and anyone who refuses to stay indoors.
FILSON | RUGGED QUALITY FOR OVER 100 YEARS
Headquartered in Seattle, Washington, and renowned for making products in the USA from fabrics such as heavyweight 22-oz. cotton oil finish Rugged Twill, Tin Cloth and warm Mackinaw Wool, this company stands for the highest quality and most durable apparel and accessories available.