Return to Previous Page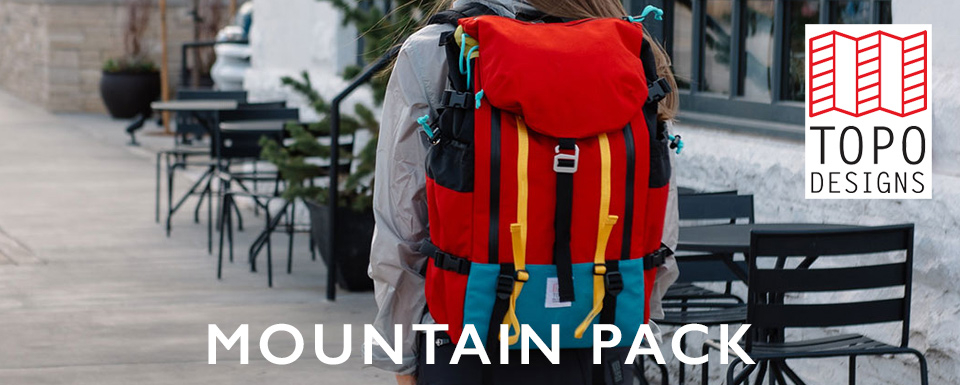 There are no products matching the selection.
TOPO DESIGNS MOUNTAIN PACKS, Your standard backpack isn't durable enough for the outdoors, and your average camping pack is a bit too utilitarian for everyday use. With that in mind, Topo Designs created the Mountain Pack. Durable and lightweight enough to take hiking or climbing, yet attractive enough to use as an everyday backpack.