Return to Previous Page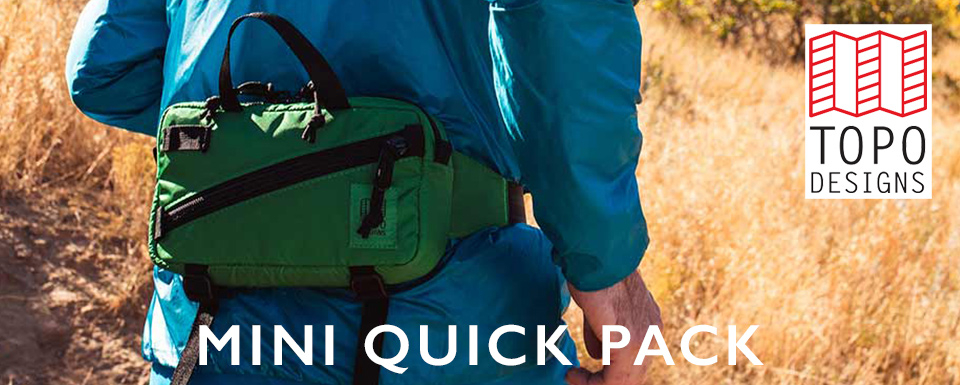 There are no products matching the selection.
TOPO DESIGNS MINI QUICK PACK, can be slung over your shoulder or worn around your waist, fanny pack style. An external bike attachment loop and bright, internal organization pocket are practical for daily use, and the external zippered pocket has an internal key clip to keep them handy (and not lost).