Return to Previous Page
FILSON TRAVELLER SUIT COVER STAPLETON CINDER
sized to hold up to three hangers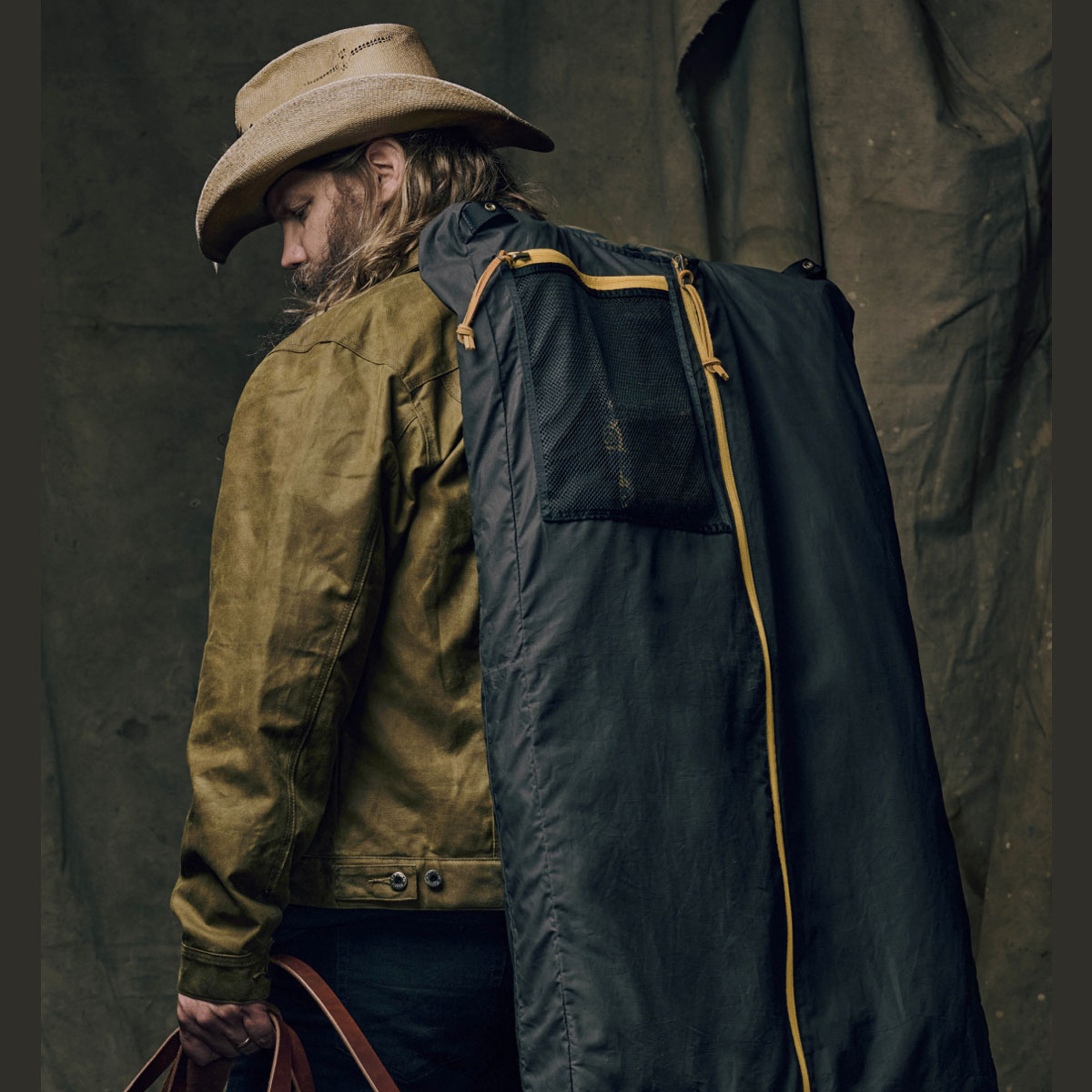 The Filson Traveller Suit Cover Stapleton Cinder was designed in collaboration with renowned musician and songwriter Chris Stapleton. A long-time friend of the Filson brand, Chris puts Filson bags and jackets to good use when he tours. The Traveller collection is named after his highly acclaimed 2015 album. Inspired by Chris's need for lightweight and packable luggage when he's on the road, this suit cover protects hanging clothes during travels and packs into tiny spaces when not in use.
FEATURES
The fabric is lightweight ripstop cotton that's lightly dry-waxed for water and stain resistance. The front zipper is full-length for easy packing. The top has a scalloped opening and three webbing loops for hangers. Snaps and webbing handles on the top and bottom allow folded hand carry. The exterior mesh pocket doubles as a carry pouch when the Suit Cover is folded into it. The harness leather zipper tab debossed with the Chris's initials.
RIPSTOP COTTON TWILL
Ripstop Cotton is a very lightweight, water-resistant cotton. Ripstop cotton integrates a grid of thicker threads sewn directly into the cotton at close intervals. This lightly dry-waxed fabric has a strong thread that goes up and across the fabric forming tear resistant squares. The addition of dry-waxed makes this a strong yet lightweight waterresistance fabric for many uses. This prevents the issue of ripping or unraveling if the cotton is punctured and also helps waterproofing. The use of Ripstop is not limited to ultralight applications, however. Heavier, thicker fabrics can be made exceptionally strong by incorporating Ripstop reinforcement into the weave.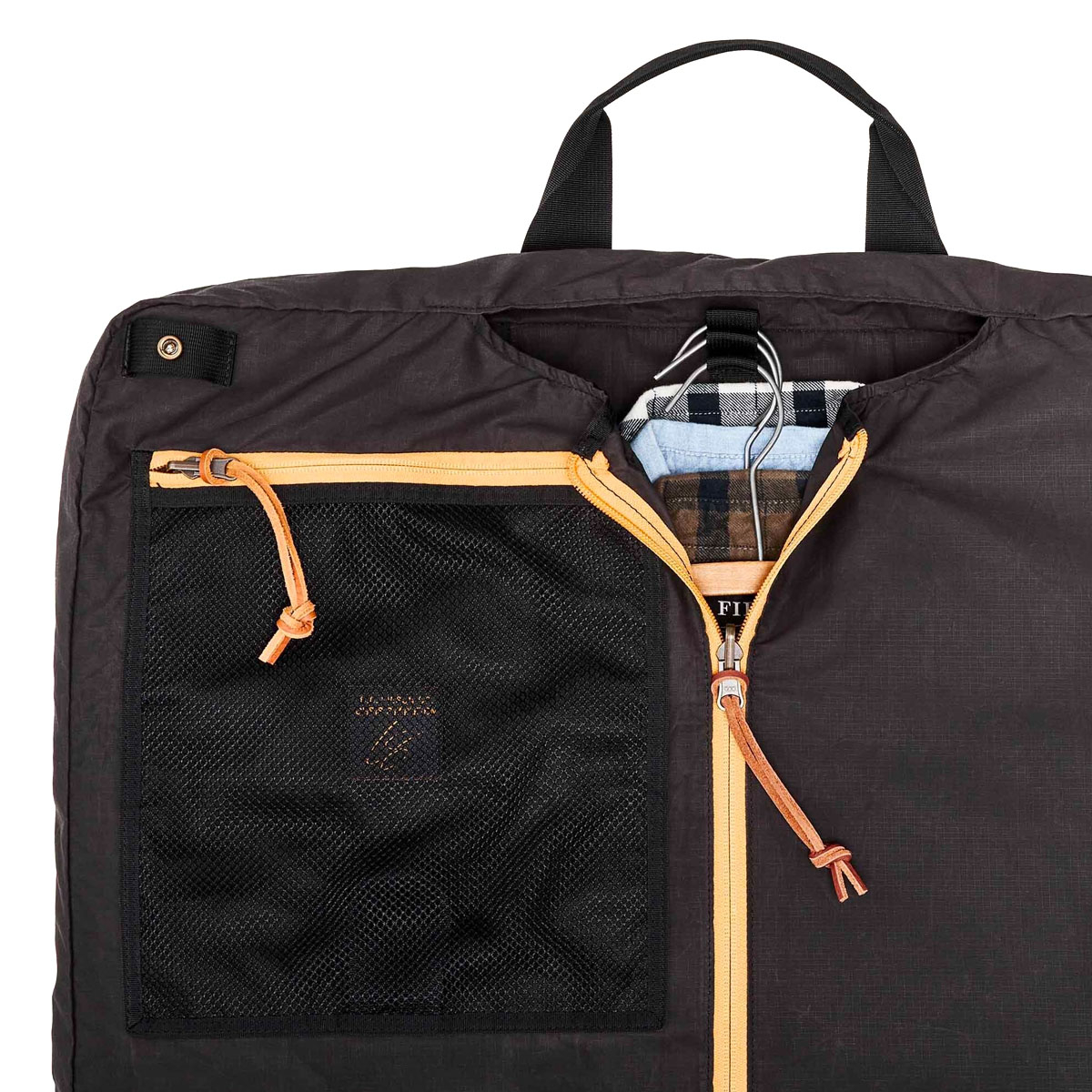 Traveller Suit Cover Stapleton is one of the many Filson items in our large and carefully selected collection. View the complete collection of Filson Accessories in our online shop.
Traveller Suit Cover Stapleton, order at BeauBags, Authorized International Filson Dealer and your Filson specialist in Europe. Personal & expert advice | Europe's largest Filson collection | Immediately available, ordered before 22:00, we ship the same day | Free delivery & return | 60-day return policy.
FILSON, HERITAGE OF QUALITY, guaranteed excellence in outdoor clothing, bags and accessoires.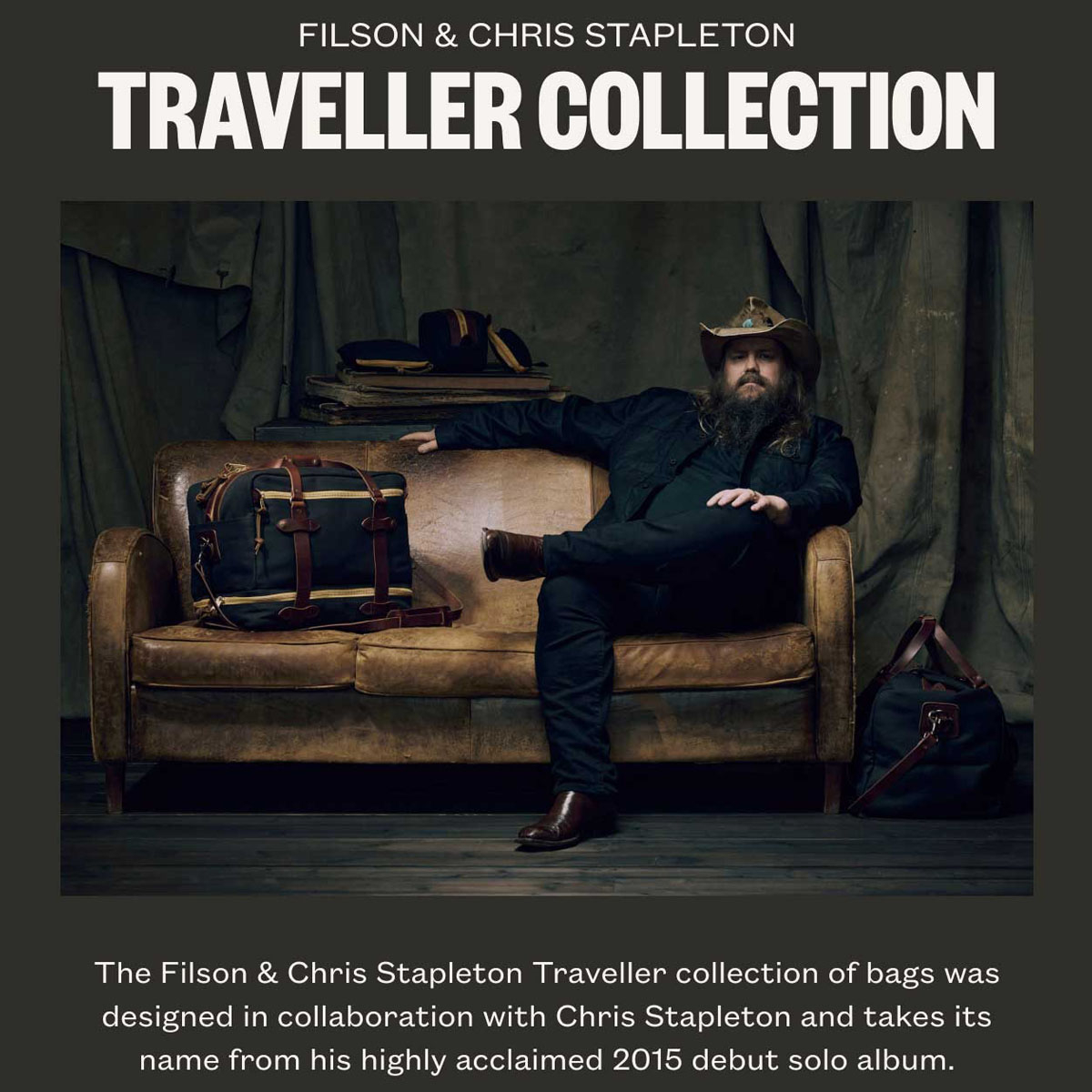 Brand
Filson
Filson Product code
20264452
Color
Cinder
Dimensions (WxHxD)
42x28x15cm (folded) | 27L
Material
3.5-oz. dry waxed 100% cotton ripstop + 100% cotton Rugged Twill + polyester mesh + harness leather
Features
>Designed in collaboration with Chris Stapleton
>Ultralight dry-waxed cotton
>Full-length front zipper
>3 webbing hanger loops
>Exterior zippered pocket doubles as a carry pouch
Theme
Travel
Guarantee
2-year guarantee
Brand details
FILSON the AMERICAN EXPERIENCE | BUILT TO LAST.
Established in 1897, Filson is the leading outfitter and manufacturer of unfailing goods for outdoor enthusiasts. Built upon a reputation for reliability, Filson is a favorite among anglers and hunters, engineers and explorers, mariners and miners, and anyone who refuses to stay indoors.
FILSON | RUGGED QUALITY FOR OVER 100 YEARS
Headquartered in Seattle, Washington, and renowned for making products in the USA from fabrics such as heavyweight 22-oz. cotton oil finish Rugged Twill, Tin Cloth and warm Mackinaw Wool, this company stands for the highest quality and most durable apparel and accessories available.
Made in
Vietnam