Return to Previous Page
FILSON WATCH CAP BEANIE SAWDUST
keeps your head and ears warm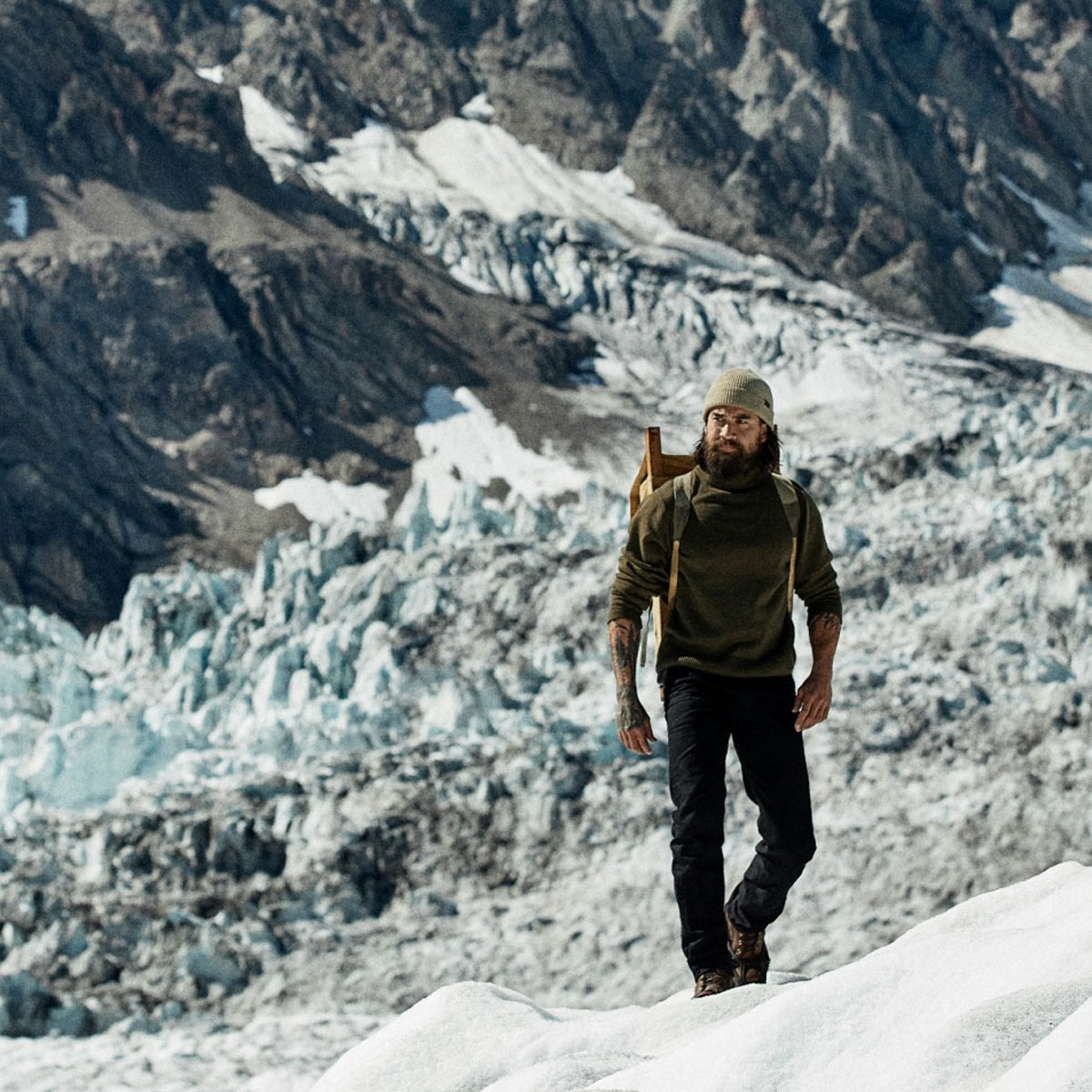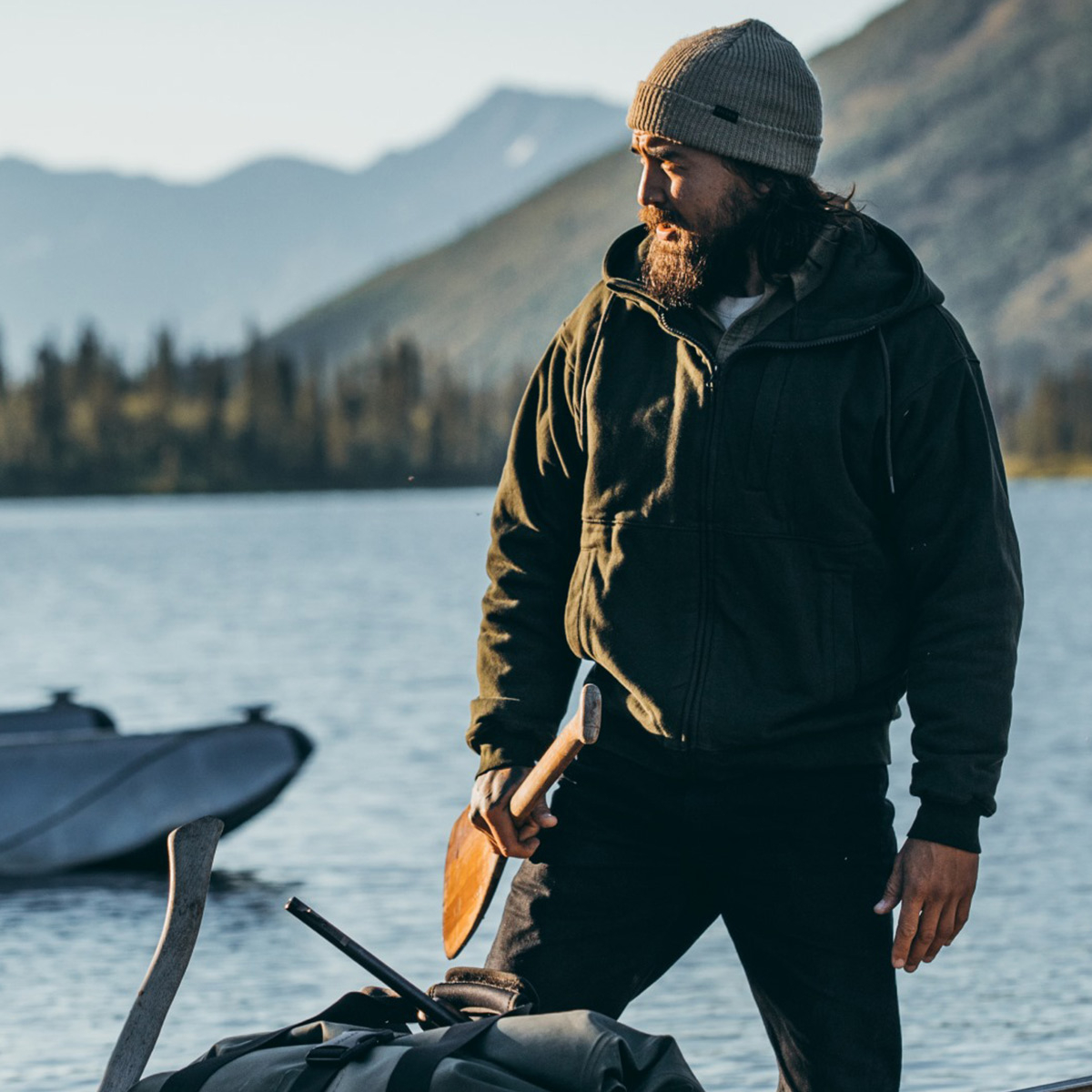 This warm, wool Watch Cap Beanie is perfect for insulating against drizzle, snow and dropping temperatures. The size and coverage is easily adjusted by cuffing the cap as desired.
With this beanie you can keep your head and ears warm and comfortable dry.
100% VIRGIN WOOL, sourced from the USA
This 100% virgin wool insulates even when wet, is naturally breathable and wicks moisture away from the body.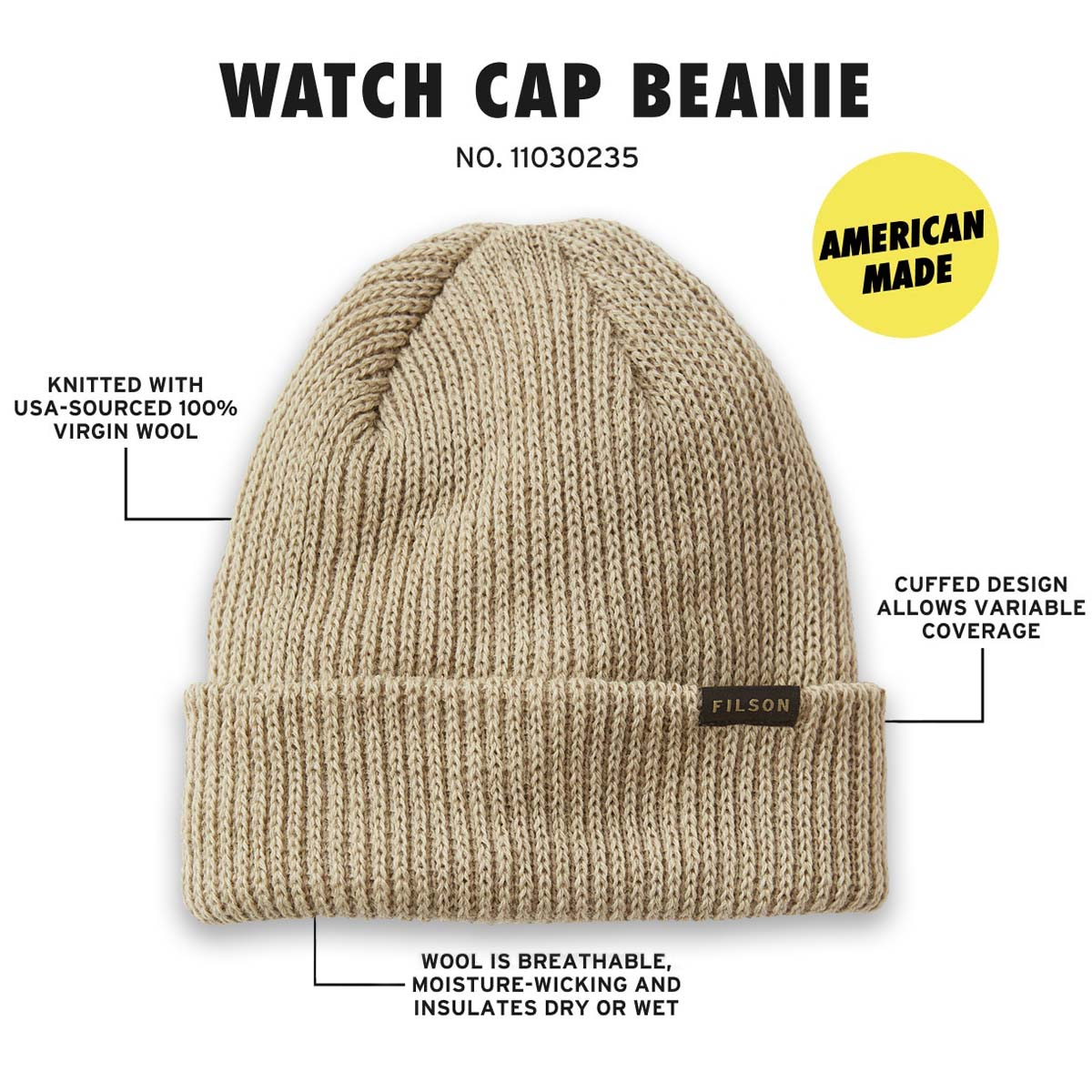 Filson Caps & Hats, order at BeauBags, Authorized International Filson Dealer and your Filson specialist in Europe.
Personal & expert advice | Europe's largest Filson collection | Immediately available, ordered before 22:00, we ship the same day | Free delivery & return | 60-day return policy.
The Filson Caps & Hats are one of the many Filson items in our large and carefully selected collection. View the complete collection of Filson in our online shop.
Filson has been making hats, caps, bags and clothing since 1897. This way they know exactly what they are doing. Filson transforms indestructible materials to firm and solid accessoires, perfect to protect you in any weather.
FILSON, HERITAGE OF QUALITY, Guaranteed excellence in outdoor clothing and bags.
Brand
Filson
Filson Product code
11030235
Color
Sawdust
Dimensions (WxHxD)
One size
Material
100% Virgin Wool
Features
>Made with 100% virgin wool sourced from the USA
>Coverage is adjustable as desired by varying cuff
>Wool insulates even when wet, is naturally breathable and wicks moisture away from the body
Guarantee
Limited Lifetime warranty against material and workmanship defect
Brand details
FILSON the AMERICAN EXPERIENCE | BUILT TO LAST. Established in 1897, Filson is the leading outfitter and manufacturer of unfailing goods for outdoor enthusiasts. Built upon a reputation for reliability, Filson is a favorite among anglers and hunters, engineers and explorers, mariners and miners, and anyone who refuses to stay indoors. FILSON | RUGGED QUALITY FOR OVER 100 YEARS Headquartered in Seattle, Washington, and renowned for making products in the USA from fabrics such as heavyweight 22-oz. cotton oil finish Rugged Twill, Tin Cloth and warm Mackinaw Wool, this company stands for the highest quality and most durable apparel and accessories available.
Made in
United States